Your Voice is Vital: Sign up for the NIHB Pre-Conference Listening Session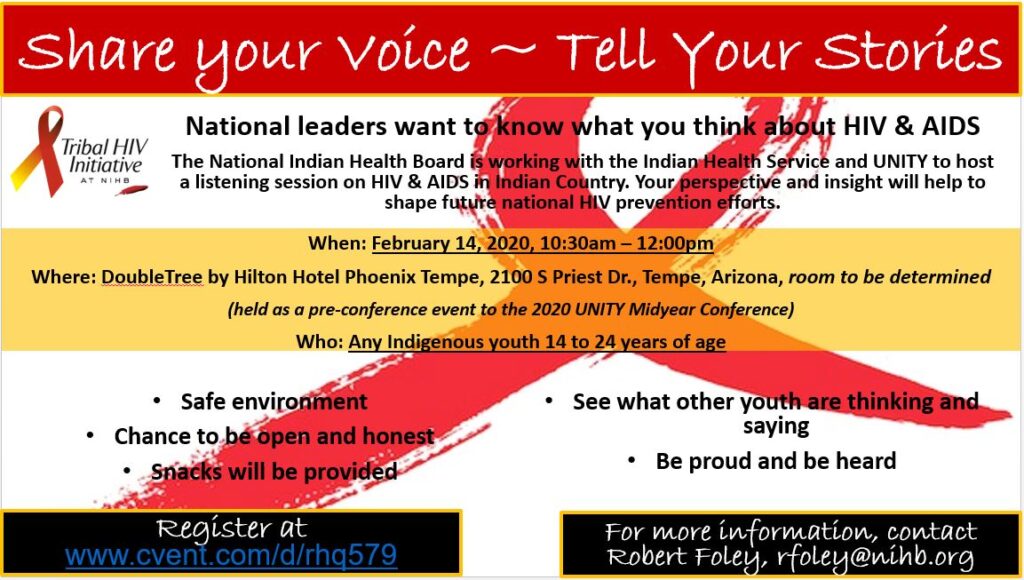 The National Indian Health Board (NIHB) is partnering with the Indian Health Service and UNITY to host a 90-minute listening session on HIV. The session is designed for Native youth 18 years or older to voice their thoughts, opinions, stories, insights and perspectives on how HIV is being addressed or could be better addressed in their communities. All input is confidential, and the ideas will be summarized in a report to the Indian Health Service. This is a chance to voice your opinion about how to end this epidemic in Indian Country. Snacks will be provided. Participation is completely voluntary. Come and share in a safe and non-judgmental setting.  Your voice is vital to the movement to end this epidemic.
This is a free additional training opportunity open to any indigenous youth 14 to 24 years old to occur before UNITY's 2020 Midyear Conference.