Today's Native Leaders Program to Showcase Native Youth Service Projects at National Summit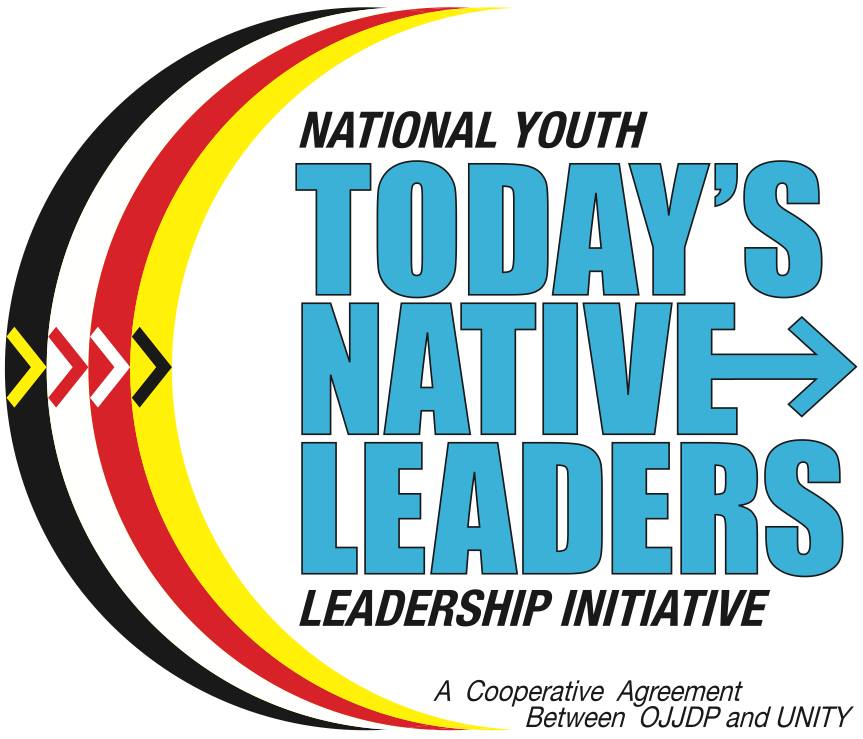 Mesa, Arizona – July 5, 2017 – Native American youth councils and groups from around the country will take center stage this week in Denver, Colorado to share with their peers how they gave back to their communities and they will challenge other youth groups to follow their lead. It all takes place on Thursday, July 6 at the Today's Native Leaders (TNL) National Summit at the Hyatt Regency next to the Colorado Convention Center. Today's Native Leaders is a partnership between UNITY, which stands for United National Indian Tribal Youth, and the Department of Justice, Office of Juvenile Justice and Delinquency Prevention (OJJDP). The event will take place from 8 am to 5 pm and takes place prior to UNITY's yearly national conference.
300 Native youth will hear how youth councils and groups learned valuable skills that enabled them to design a service project and follow it through to completion. The TNL training involves a culturally relevant action planning curriculum which was offered at eight regional trainings conducted nationwide. Those selected to share their TNL projects include:
Mesa Strength Youth Council, Mesa, Arizona
Chahta Alla Youth Council, Choctaw, Mississippi
Horse Creek UNITY Youth Council, Whiteriver, South Dakota
Rosebud Sioux Tribe Sicangu Youth Council, Rosebud, South Dakota
Cheyenne and Arapaho Youth Council, Concho, Oklahoma
Tsedildoii Community Youth Group, Hard Rock, Arizona
Henrietta "Raven" Stanley, Lumberton, North Carolina
Kenai Peninsula Native Youth Leadership, Sterling, Alaska
Page High School UNITY Club, Page, Arizona
Bishop Tribal Youth Council, Bishop, California
The TNL program empowers participants to set high goals, step out of their comfort zone, and embrace healthy choices. The TNL events included team building activities, action planning & event promotion, developing community service projects, and how to create a UNITY youth council. Each training also featured adult facilitators, peer educators, and peer leaders.
National Summit participants will also take part in breakout sessions where peer leaders who mastered aspects of the training curricula will lead group exercises to further challenge youth to design service projects as a way to truly make a difference in their communities.
For more information about the TNL trainings, call Lynnann Yazzie at (480) 718-9793 or email her at l.yazzie@unityinc.org.  For information about UNITY go to www.unityinc.org.
This project was supported by 2013-TY-FX-K008 awarded by the Office of Juvenile Justice and Delinquency Prevention, Office of Justice Programs.