The importance of action planning!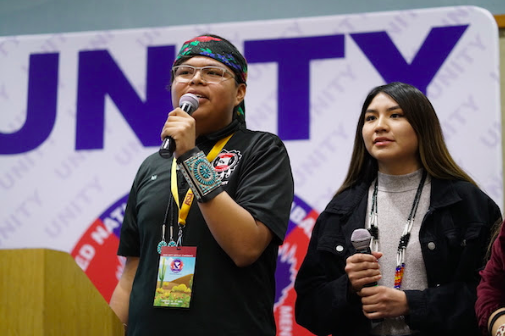 Action plans can help guide people and groups, including youth councils, on what needs to be done to complete a task, project, initiative or strategy. An action plan normally includes steps, milestones, and measures of progress, as well as responsibilities, specific assignments, and a timeline. Action plans are an important part of strategic planning. In this period of social distancing, youth are encouraged to develop Action Plans through video conferencing or conference calls.

Trainers and peer leaders have utilized a proven UNITY YOUth Can! curriculum to challenge youth and advisors to come up with youth-led community service projects as a way to address social issues in their communities. Native youth are encouraged to virtually team up with their peers to identify pressing social issues in their communities. Create a virtual focus group to discuss how to best address issues including but not limited to suicide, substance abuse, lack of jobs, bullying, domestic violence, and health issues such as diabetes. Action plans developed through the UNITY YOUth Can! curriculum will help youth address these issues by developing and initiating a project through a 10 step process. Youth groups have developed action plans for various projects including a youth conference, community dinner, community awareness event, Red Ribbon Week, Earth Day activities and more.