Taiwan Indigenous delegation visits UNITY Office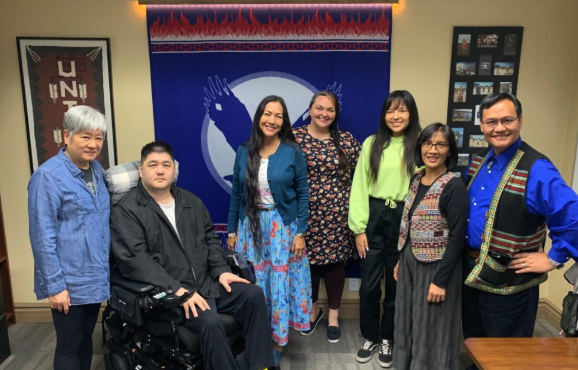 Members of the World Taiwan First Nations Association stopped by the UNITY headquarters earlier this month to learn more about our organization. Members of the WTFNA are Indigenous from the country of Taiwan but live in the United States. Younger members of the group wish to attend UNITY events to learn more about the organization's mission and how it empowers youth in Indian country.
The group learned about UNITY after reading about the youth delegation from Taiwan who attended the National UNITY Conference in Florida. You can expect to see at least one youth delegate from WTFNA at the midyear conference. UNITY's relationship with Indigenous youth of Taiwan began back in 2013 with cultural exchanges in both countries. You can read about the UNITY delegation's trip to 
Taiwan here.