Support UNITY Today, Arizona Gives Day!
Today is an important day for us at UNITY! Today is Arizona Gives Day, a day focused on helping nonprofits to raise awareness and funds that are critical to supporting our work and mission.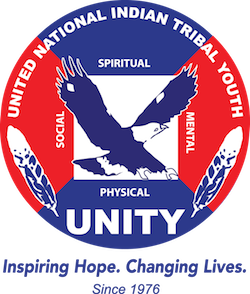 Did you know that monetary donations are the most direct way to help us make an impact: they allow us to allocate funds where they are most needed!
Will you please support our work with Native youth by giving to UNITY today? 
For more than 40 years, UNITY has inspired hope and changed the lives of nearly 200,000 Native American and Alaska Native youth. Your contribution supports much-needed trainings, workshops, and outreach programs for our youth, both in urban and rural environments. UNITY works with Native American and Alaska Native youth ages 14 – 24 years old, developing and refining leadership & personal skills to help them realize their full potential.
We appreciate your generous investment in Native youth leadership development by supporting UNITY today! And please, help us spread the word!
P.S. You don't have to reside in Arizona to donate today!