Seeking Executive Committee Applications from Four Regions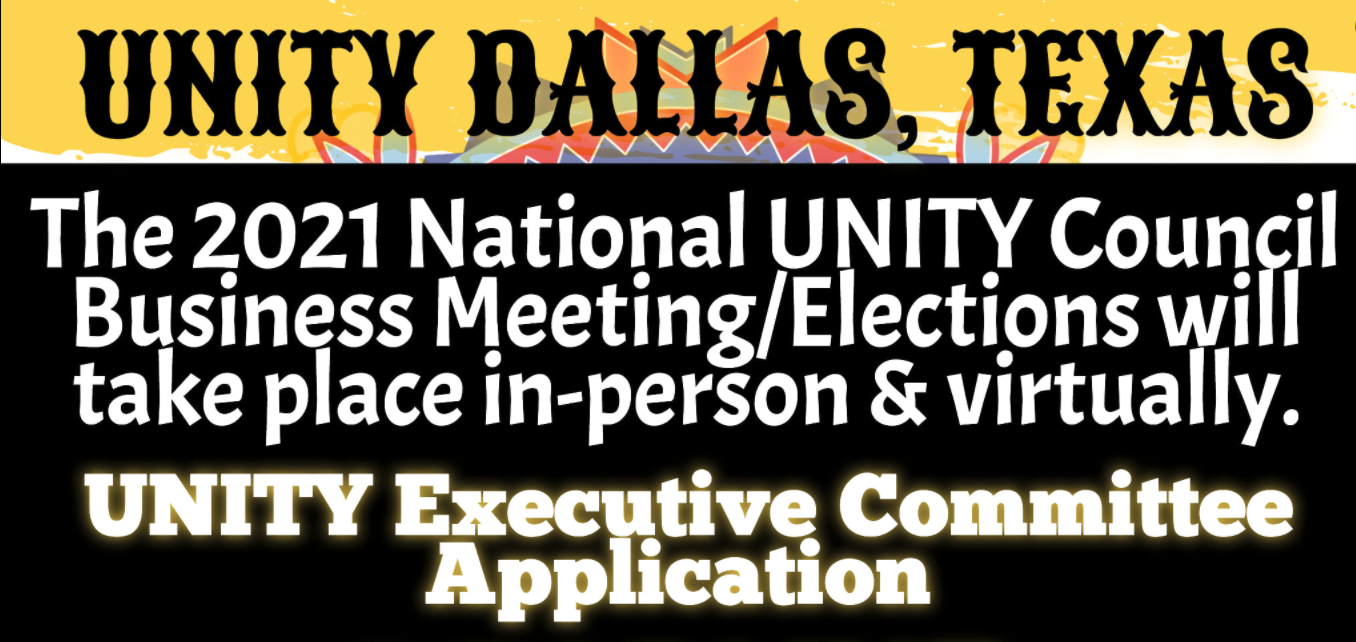 Thank you to those who have applied for the 2021-22 Executive Committee!
We are still seeking applications from the following regions who have not had any applications. This year is the first time that youth do NOT have to attend the National UNITY Conference in person to run. Virtual options have been made available for youth to participate in the elections remotely. The Deadline has been extended to June 18, 2021. 

Seeking applications for the following four regions:
Great Plains Regional Representative– Nebraska, North Dakota, South Dakota
Northeast Regional Representative – Connecticut, Delaware, Indiana, Maine, Maryland, Massachusetts, New Hampshire, New Jersey, New York, Ohio, Pennsylvania, Rhode Island, Vermont
Southeast Regional Representative – Alabama, Arkansas, Florida, Georgia, Kentucky, Louisiana, Mississippi, North Carolina, South Carolina, Tennessee, Virginia
Southern Plains Regional Representative – Kansas, Oklahoma, Texas