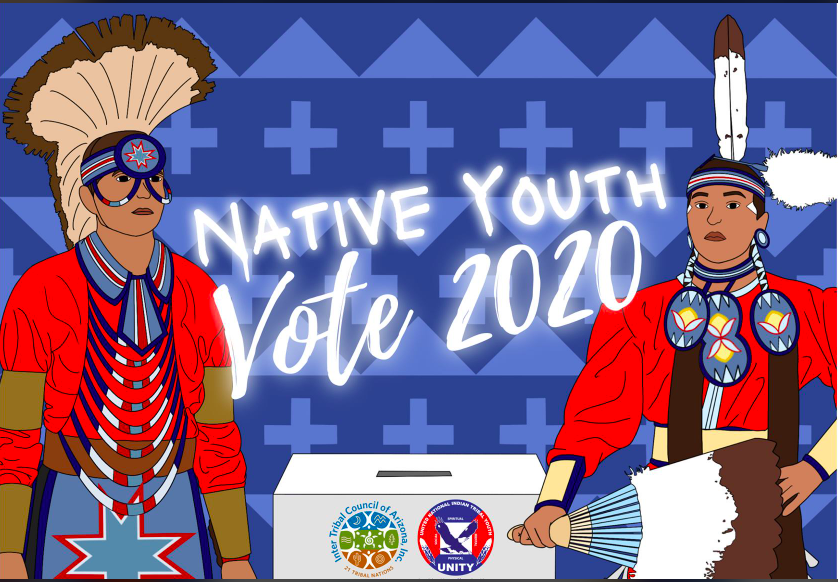 FAQs ABOUT VOTER REGISTRATION
Is COVID-19 going to impact the election where I live? Because we don't know how long the outbreak will affect us, it's safe to prepare for the possibility that your election will be affected. Some states, such as Ohio have postponed their primary elections. While others, such as Florida, chose to continue as planned. Many polling places have changed due to safety concerns and reduced staff and volunteers. As this situation is rapidly evolving, some of these changes are occurring late in the game. Check on the status of your elections.
Does my vote actually matter? Yep, it definitely does! There are countless elections that have been decided by only a few votes. For example, a 2017 Virginia state election was tied, so the winner was selected by drawing names out of a bowl. Literally. There will be close races all over the country, and at least 10 states have senate or gubernatorial (governor) elections "where youth are poised to have a disproportionately high electoral impact in 2020."
One vote matters. *Your* vote matters. And together, our votes have the collective power to decide the future of the country we want to see.
How do I vote by mail? First step: make sure you're registered to vote. Then, unless you live in a state that automatically mails voters ballots, you must fill out an absentee ballot application. Once you receive your ballot in the mail, cast your vote by mailing it back or, in some cases, dropping it off at a vote center. Make sure to request and return your ballot before the respective deadlines in your state.
Note: Due to COVID-19, many states have temporarily changed their absentee ballot laws. In addition, USPS has delayed timelines for mail, so make sure to request your absentee ballot at least two weeks before the deadline and send in your ballot two weeks before the election. 
I'm not 18, but I will be by Election Day (November 3, 2020). Can I still register to vote? It depends on your state. In most states, YES. In all but a few states, you can register to vote if you're younger than 18, as long as you'll be 18 by Election Day. In others, you may need to be a certain age to register even if you'll be 18 by Election Day.
In the following states, you can register starting these many days/months before your 18th birthday:
Alaska: 90 days

Georgia: 6 months

Iowa: 6 months

Missouri: 6 months

Texas: 2 months
If you qualify under these rules, register now — it just takes 2 minutes! If you're not sure, you can check your state's rules. And if you can't vote this year, you can help your friends get registered. Some states even let 17-year-olds vote in primary elections if they'll be 18 by the general election — see if you qualify here.
How do I vote if I'm at college in a different state? You can register to vote for your home state or the state where you go to college — but not both! If you're registering to vote in the state where you attend college and you live in a dorm, you must put your physical dorm address on the form, and a PO box doesn't count. (There's a separate section on the form for you to include your mailing address, in case that's different from your dorm address.) If you're registering to vote in your home state, be prepared to travel home to cast your ballot or mail in an absentee ballot. Learn more about early and absentee voting here.
When are my elections? There are hundreds of local elections in each state. When you register, our friends at Rock The Vote can send you reminders about when elections are coming up in your state or city.
What is voter pre-registration?
In some states, you can pre-register to vote when you are 16 or 17. Then on your 18th birthday, your voter registration will be automatically processed. This is a great way to ensure you don't miss registration deadlines, but be sure to update your pre-registration if your address changes before you turn 18.