Join UNITY in spreading awareness with Native youth across Indian Country! Post Resources and stories of inspiration using the hashtag: #IwillLive
Visit this page for information and links to online suicide prevention related resources.
Learn more about the National Suicide Prevention Lifeline and related resources by clicking the link. The Lifeline is free, confidential, and available 24/7.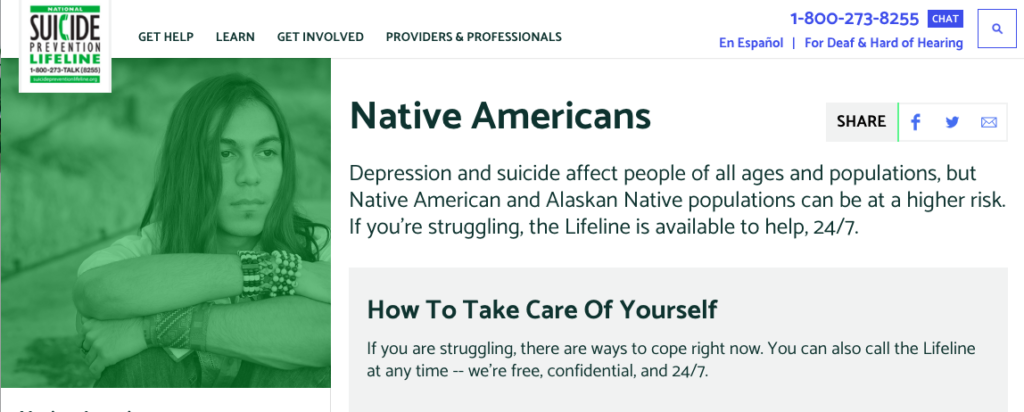 Talk to someone: Silence isn't strength. Don't keep suicidal feelings to yourself. Lean on your support network, find a therapist or a support group, or get in touch with the Lifeline.
Make a safety plan: Have a step-by-step plan ready for if/when you feel depressed, suicidal, or in crisis, so you can start at step one and continue through the steps until you feel safe.
Build your support network: Having a sense of belonging to one's culture, or a strong tribal/spiritual bond can be helpful. Discuss problems with family or friends — feeling connected to others can create positive emotional health.
Find an activity you enjoy: Taking care of yourself is an important part of your recovery. Your "self-care" activities can be anything that makes you feel good about yourself.
To learn more about warning signs please go to http://www.suicidology.org/resources/warning-signs.
The National Suicide Prevention Hotline is 1-800-273-TALK (8255) or you can visit www.suicidepreventionlifeline.org.
---