Free Online INDIGital Coding Course – Now Open
Want to learn how to mix digital technology and traditional knowledge?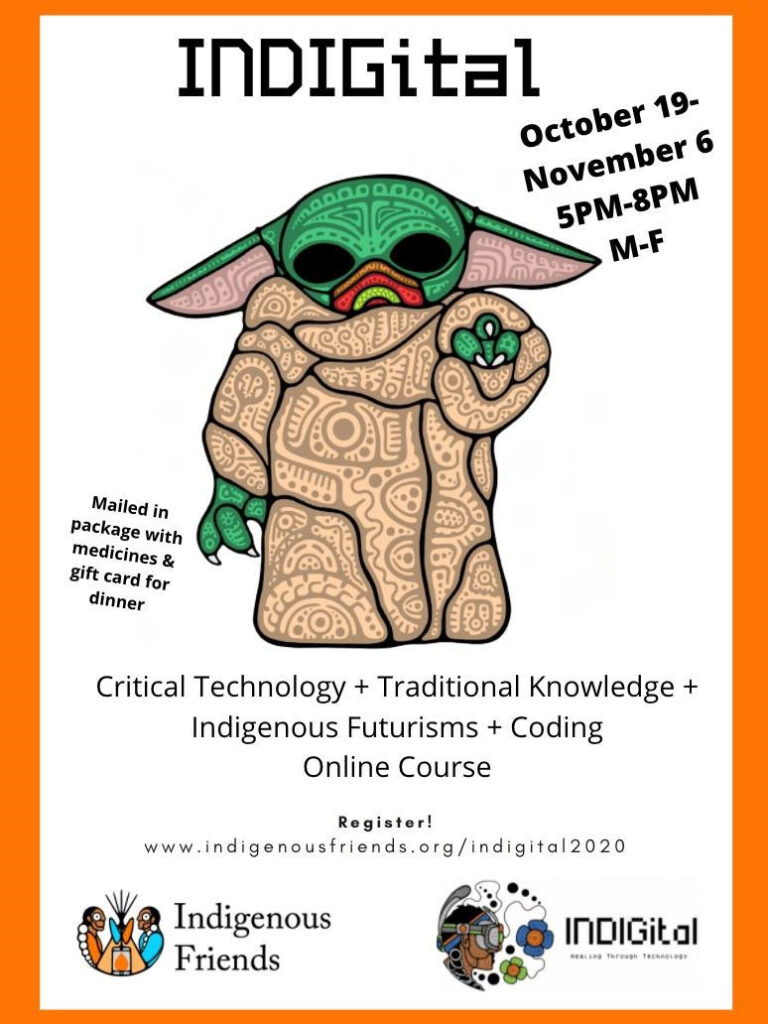 INDIGital uses technology as way of healing and igniting the spirit of Indigenous communities to engage and reclaim digital technology. Participants will learn how to connect critical technology, traditional knowledge, and Indigenous futurisms during this week-long online coding class. 
Course Dates & Cost of Attendance:
October 19-November 6, 5pm-8pm (EST time)
Must be available Monday through Friday
*This course is offered free of charge
Requirements:
Open to anyone 15-35 years of age
MUST have access to tablet/computer and WIFI
What to Expect:
Participants will learn basics of HTML, CSS, and JavaScript.
To gain access to a full schedule and to learn more, please click HERE.