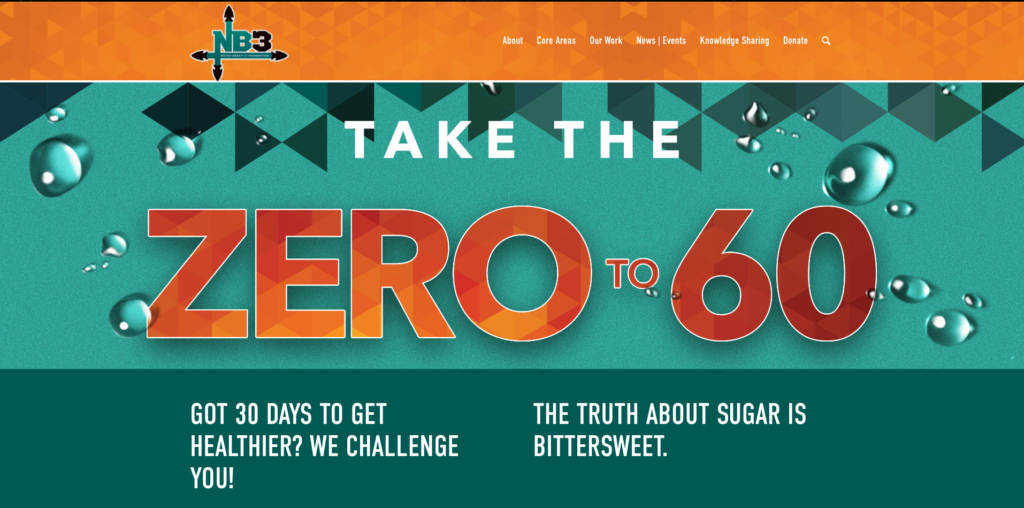 This Sunday, Nov.1 marks the start of NB3's annual
 Zero to 60 Challenge
. The NB3 Foundation, and many of our relatives across the country are already signed up to take on the month-long challenge. Zero sugary drinks for 30 days! I won't lie, the first couple days are rough, but making your family and coworkers do the challenge alongside you, helps with the temptation!
Don't worry, we will be with you through the whole month sharing tips and resources to help us all get through the challenge together!
Visit the Zero to 60 Challenge page on our
 website 
for resources to help prepare.