A message from Mary Kim Titla, Executive Director for the United National Indian Tribal Youth, Inc. (UNITY)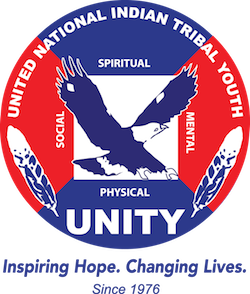 We join countless communities across the nation in denouncing the senseless murder of George Floyd, and racial discrimination of any kind, by any individual or group. We grieve with Mr. Floyd's family and all of America and demand justice and accountability.
It's all too familiar. Research shows that minorities, including Native Americans and Black Americans, face a higher lifetime risk of brutality by police. Tolerance has been exhausted, and we will not remain silent.
Like a vast number of Native Americans and people of color, I have been the subject of racial slurs and have witnessed police brutality firsthand; it hurts beyond what my words can ever express. The scarring will last my lifetime.
We must come together to acknowledge the pain, acknowledge marginalization, acknowledge injustice, and work together to create unity.
I believe our youth and their passionate desire for a world of justice and mutual respect are the conduits to positive change. They are not only the leaders of tomorrow, they are the leaders of TODAY. Let us all invest time and provide a safe platform for supportive dialogue with our young people so that we can heal and end the suffering of historical and generational inequities.
Let us never forget the name George Floyd or any other person who has suffered at the hands of hate.
Prayerfully, I stand with those who want what is right.

Mary Kim Titla
---
Founded in 1976, UNITY is the oldest and largest Native American and Alaska Native youth leadership development organization in the country.